Portocolom, part of the municipality of Felanitx, is a small fishing town in the east area of Majorca known for its charm and peace of mind. It is located in an irregularly-shaped bay surrounded by cliffs and rocks and watched over by a striking lighthouse. A unique snapshot taken by all its visitors.
If you visit Portocolom you cannot miss a trip to the following places: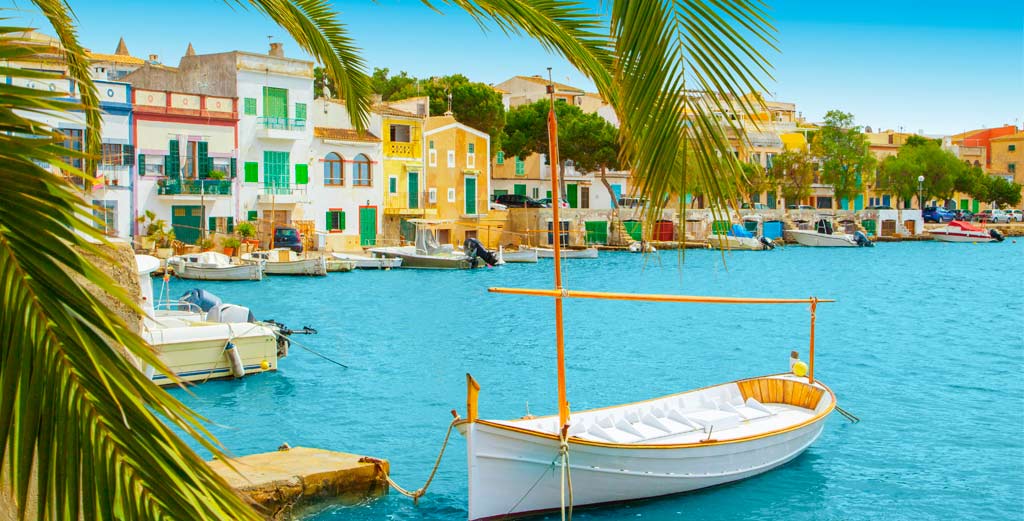 Portocolom fishing port
Distance: 4,9 km

Portocolom was an important commercial port, and today is a port full of fishermen's huts, boats and colorful facades, undoubtedly the most iconic and representative scene.
Plaza de Sant Jaume and the Mare de Déu Church
Distance: 5,1 km

Portocolom has a small and charming old town, known as Es Riuetó. There you will find the Plaza de Sant Jaume and the Church of Mare de Déu del Carme, built between 1884 and 1887 in neo-Gothic style.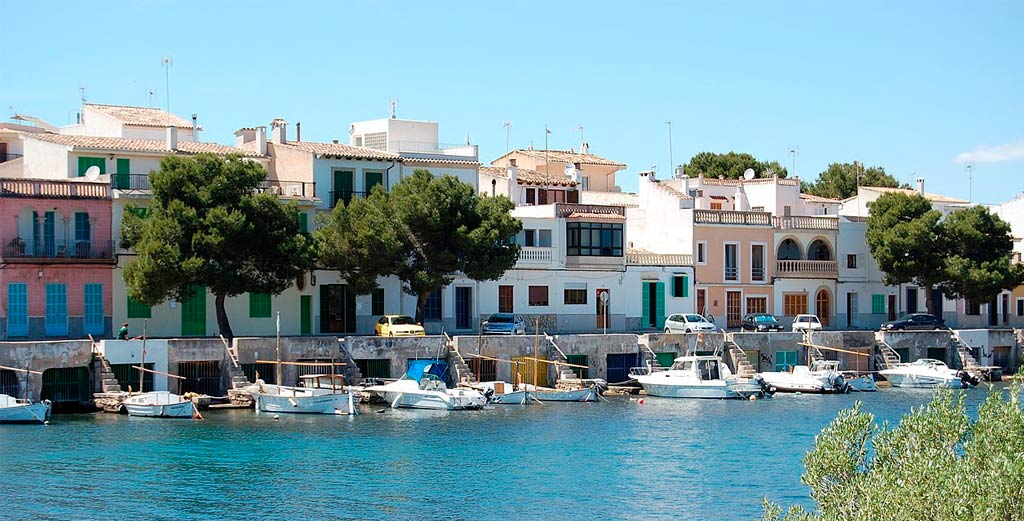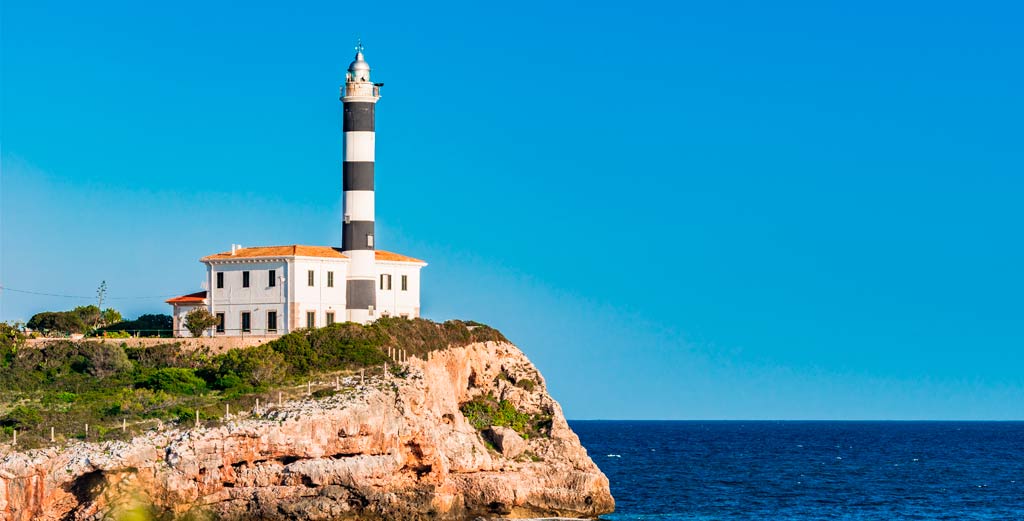 Portocolom Lighthouse
Distance: 7,3 km

Located on the highest part of the cliff of Sa Punta, it was lit for the first time in 1863 and is now a symbol of the town. Its imposing silhouette illuminating the dark nights is captivating.
Beaches close to Sa Nau
Sa Nau is very near a number of coastal spots including Porto Colom, Porto Petro and Cala Figuera, in addition to the spectacular Mondragó Nature Park and beaches such as Sa Nau, Cala Varques, Cala Marmols, Es Caragol and Es Trenc, the island´s best know beach. We also recommend you visit the unspoiled island of Cabrera, a boat ride away from Colonia de Sant Jordi.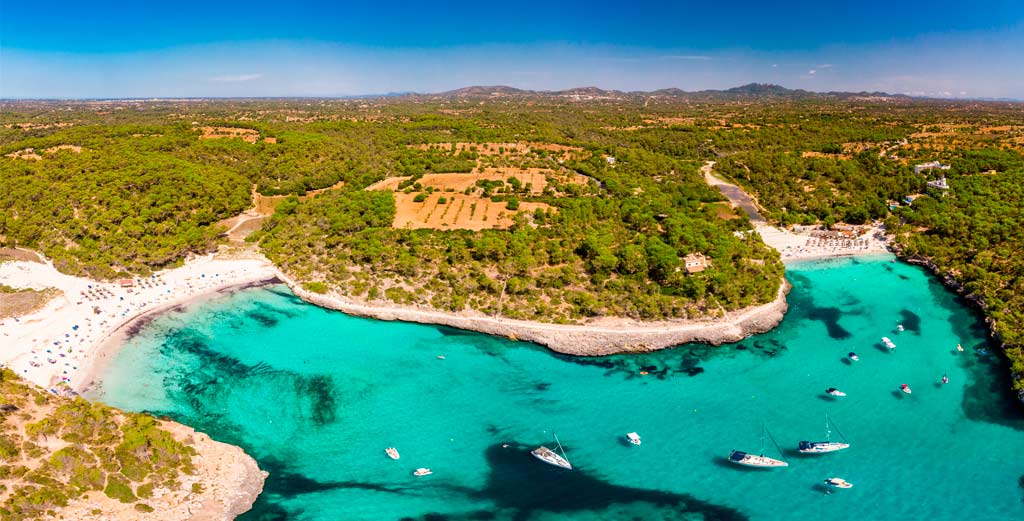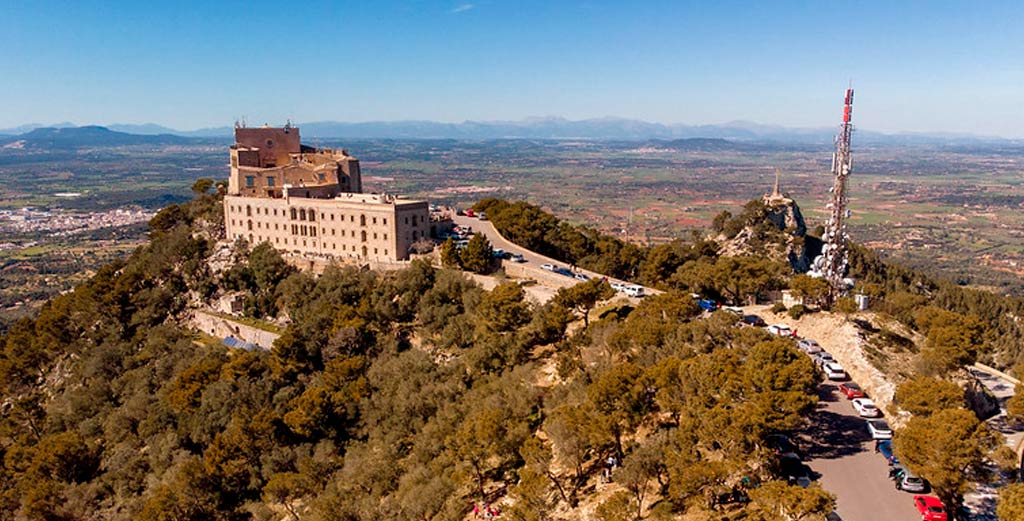 Puig and Santuari de Sant Salvador
Distance: 14,9 km

Puig de Sant Salvador is located in the municipality of Felanitx. It is a mountain about 500 meters (1640ft) high. At the top of Puig de Sant Salador is the Sant Salvador Sanctuary, which dates back to the 14th century and has a church, a chapel and a monument to Christ the King.
Santueri Castle
Distance: 4,8 km

Listed as a Cultural and Historical Heritage of Spain, it offers panoramic views of much of the island and the south coast of Mallorca. Together with the Castle of Alaró and the Castle of Pollensa, it was one of the last points of resistance of the Muslims in the reconquest of Mallorca.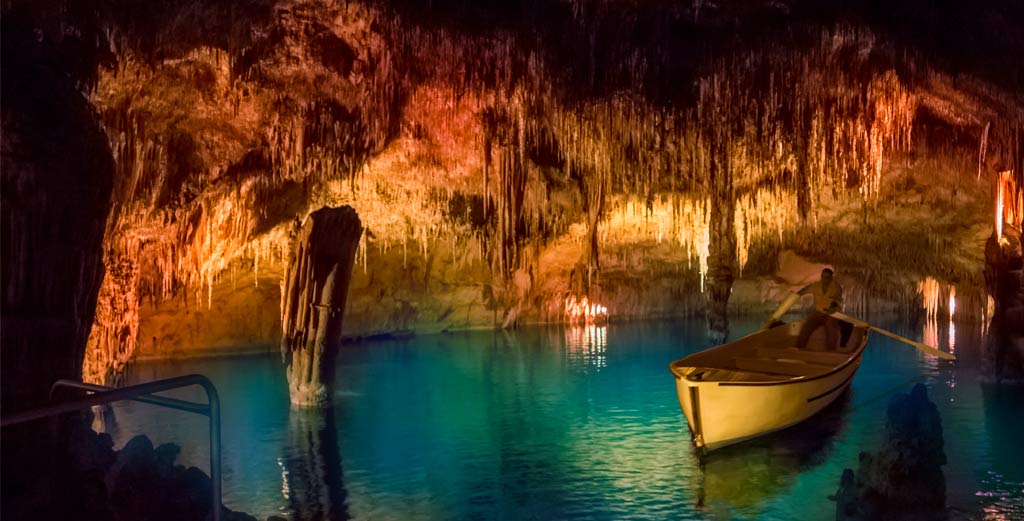 Caves of 'Hams' and 'Drach'
Distance: 19 km

These spectacular subterranean caves, located in Porto Cristo, are one of the island's major geological attractions. They are made up of several chambers, in which stalactites and stalagmites play a starring role, and have several of the largest subterranean lakes in the world, where classical music concerts are held.