Sa Nau Casa, located in Portocolom and with capacity for 16 people, is a private villa within the Sa Nau complex, and the original house of an old Mallorcan agricultural estate.
Sa Nau Casa stands out not only for its rural charm, but also for its relaxed atmosphere. Restored and decorated in a combination of classic and modern style, it has all the essential services for your vacations: A large swimming pool and solarium, incredible landscaped areas and free Wi-Fi throughout the complex.
Come to Sa Nau Casa and enjoy an unforgettable vacation with your friends or family, we are waiting for you!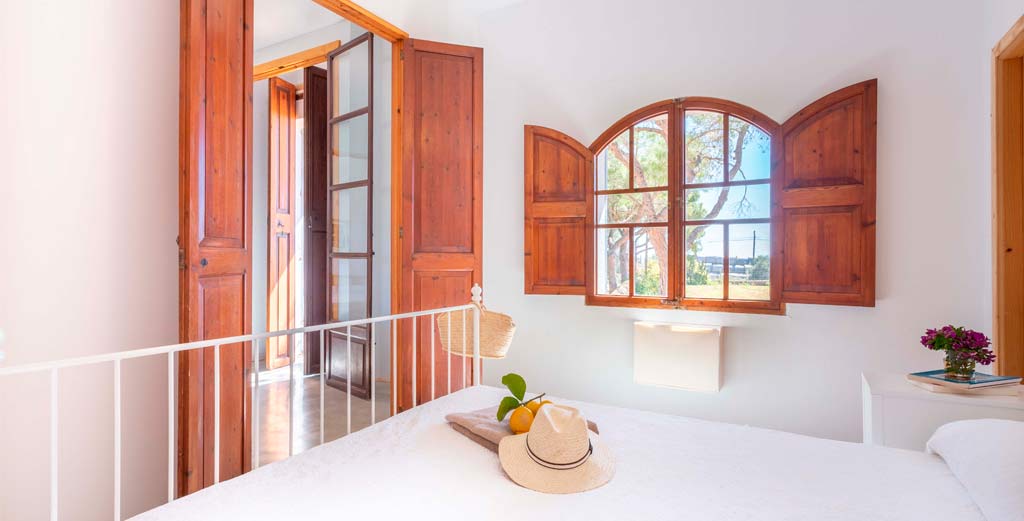 Rooms
Sa Nau Casa has two connected lodgings (one on the first floor and the other on the second floor), each with its own kitchen and a total of 8 double rooms and 7 bathrooms distributed between the two floors. In this way, several families or groups can be comfortably accommodated without any issues of space.
Sa Nau Casa offers bed linen, towels, free Wi-Fi, satellite TV, fully equipped dining and kitchen areas, several lounges and outdoor dining and living areas. Part of the house has air conditioning in bedrooms, living areas and kitchen.
Services
Located among almond trees and overlooking the sea, it has large gardens and outdoor areas with a private pool and solarium. Sa Nau Casa is surrounded by an unspoiled landscape that allows a connection with nature. Will you join us to discover it?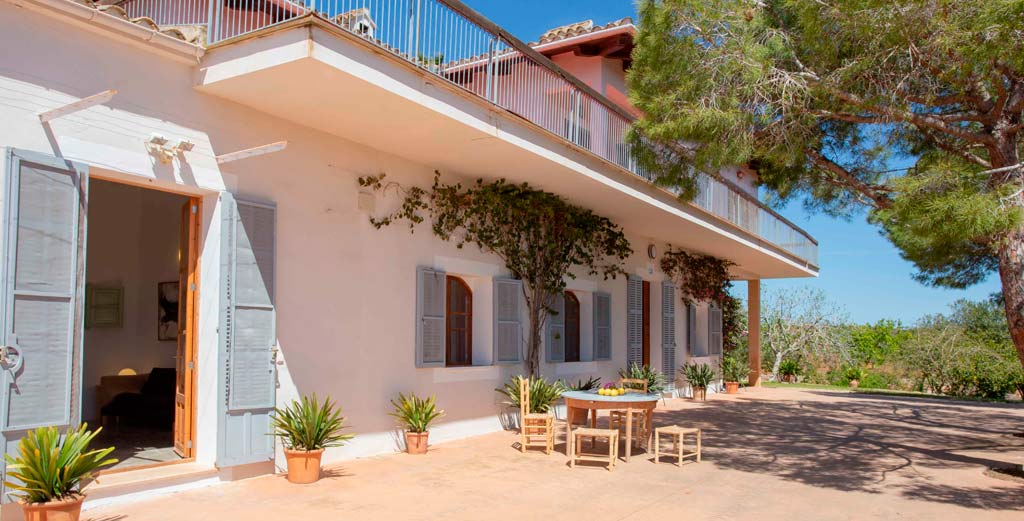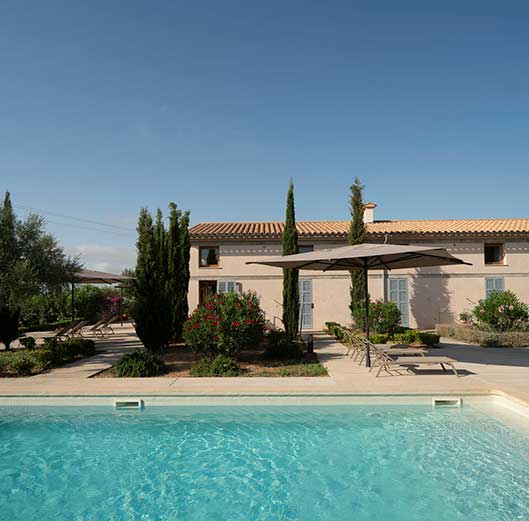 We recommend you check out our Apartments
Sa Nau Agroturismo is Adults Only (16+) and stands out for its relaxed atmosphere. The restored estate still retains its original style with a modern and Mediterranean decoration and offers different apartments adapted to the needs of each traveler.